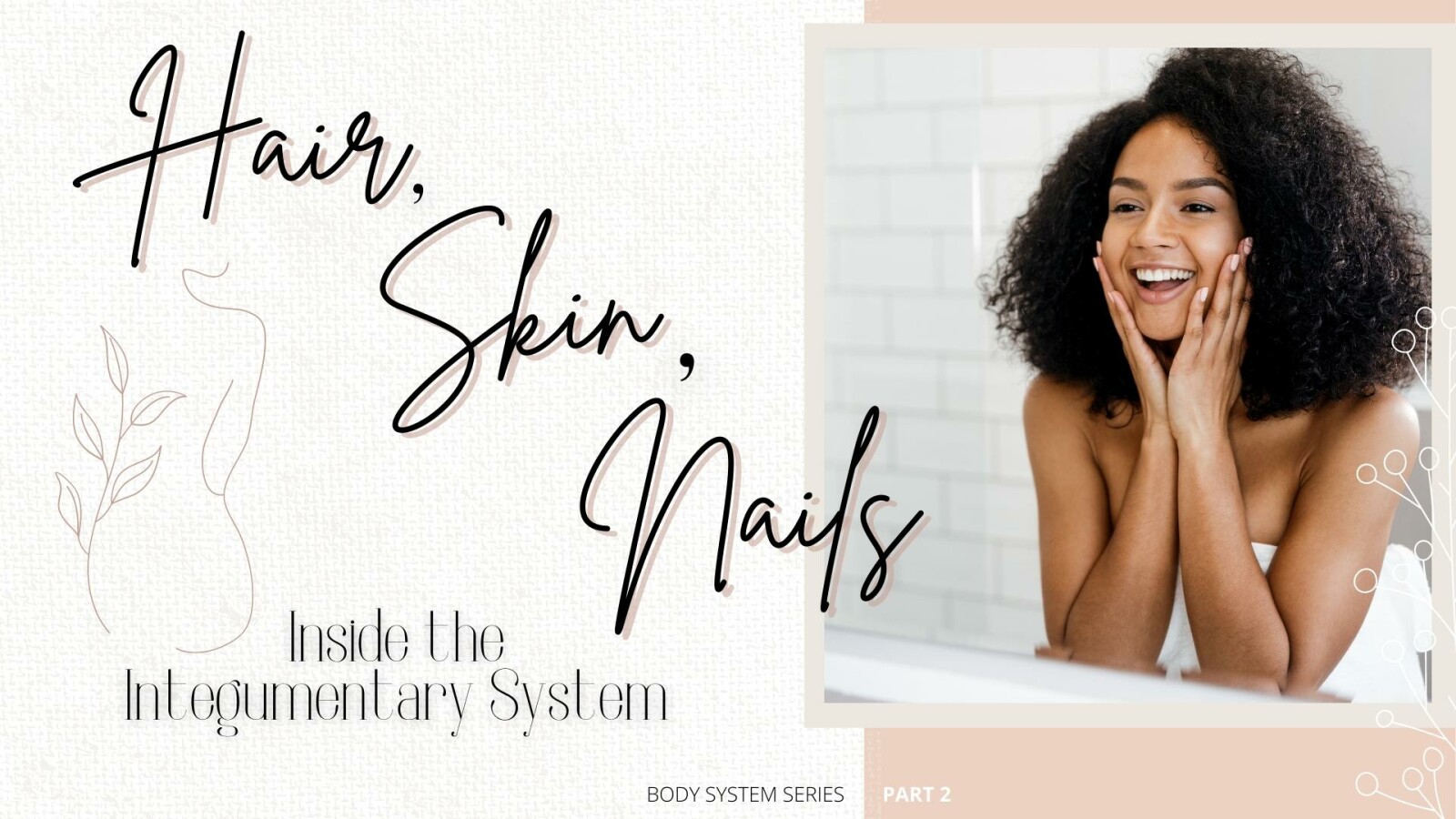 May 17, 2022 07:00 PM

Central time
Acne, psoriasis, eczema, hair loss, dermatitis, brittle nails - all these can be signs of an imbalanced integumentary system. We all want healthy hair, skin, and nails - don't we? These are all part of the integumentary system and need to be continually supported. But how?
Join us via Zoom as we walk through the basics of the integumentary system. We will cover some of the worst things you can do for it and some of the best. It's time to get the hair, skin, and nails you've always wanted!
Be sure to register to receive the Zoom link and reminders.

Registered attendees will also receive a beautiful printable with an easy to follow list of 10 ways to improve your hair, skin, and nails filled with suggestions and recipes.