Jan 3, 2023 01:44 PM Central
Tricia Bart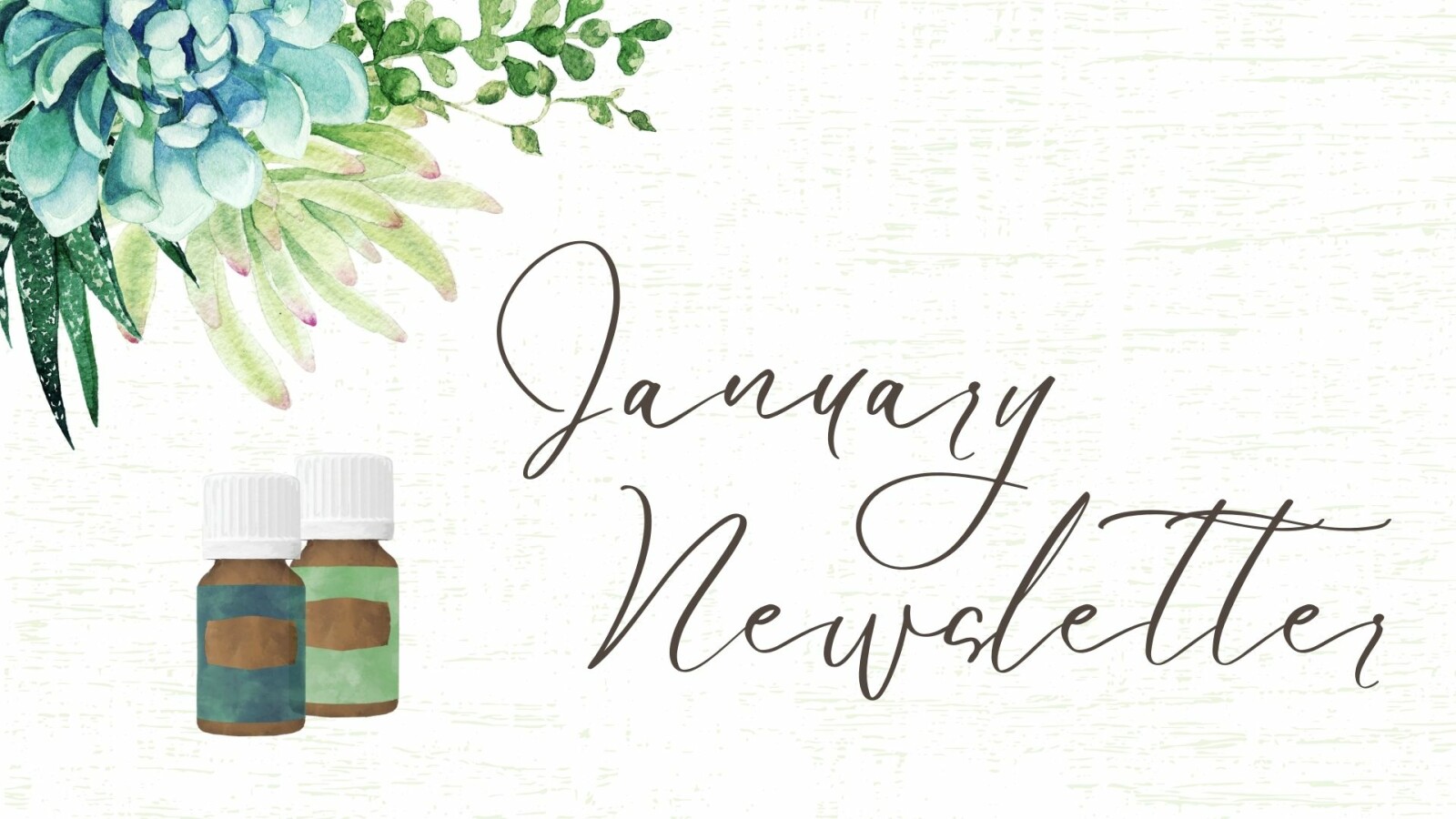 Last year was nothing short of an adventure for my husband and me with trips to Iceland, Mexico, and a Viking River Cruise on the Danube. Lenny has labeled this our "decade of travel" and is making it so in typical Lenny style.
Maybe you had some big life events happen as well, good or bad.
This year I invite you to join me and welcome new beginnings, new relationships, and new growth, so we are kicking things off with '7 Days to a More Positive You.'
Click here
or the image below to get started.
:::::::::::::::::::::::::::::::::::::::::::::::::::::::::::::::::::::::::::::::::::::::::::::::::::::::::::::::::::::::::::
Refer back to this post all month long!
You'll hear all about…
Monthly YL Gifts with Purchase
Diffuser Recipes to Welcome the New Year
January Wellness Box Ideas
Young Living in the Kitchen
Product Spotlight
---
Monthly Gifts with Purchase
When your order hits one of these PV levels you will receive the corresponding products for FREE! Look at everything you get for free when you hit 300 PV!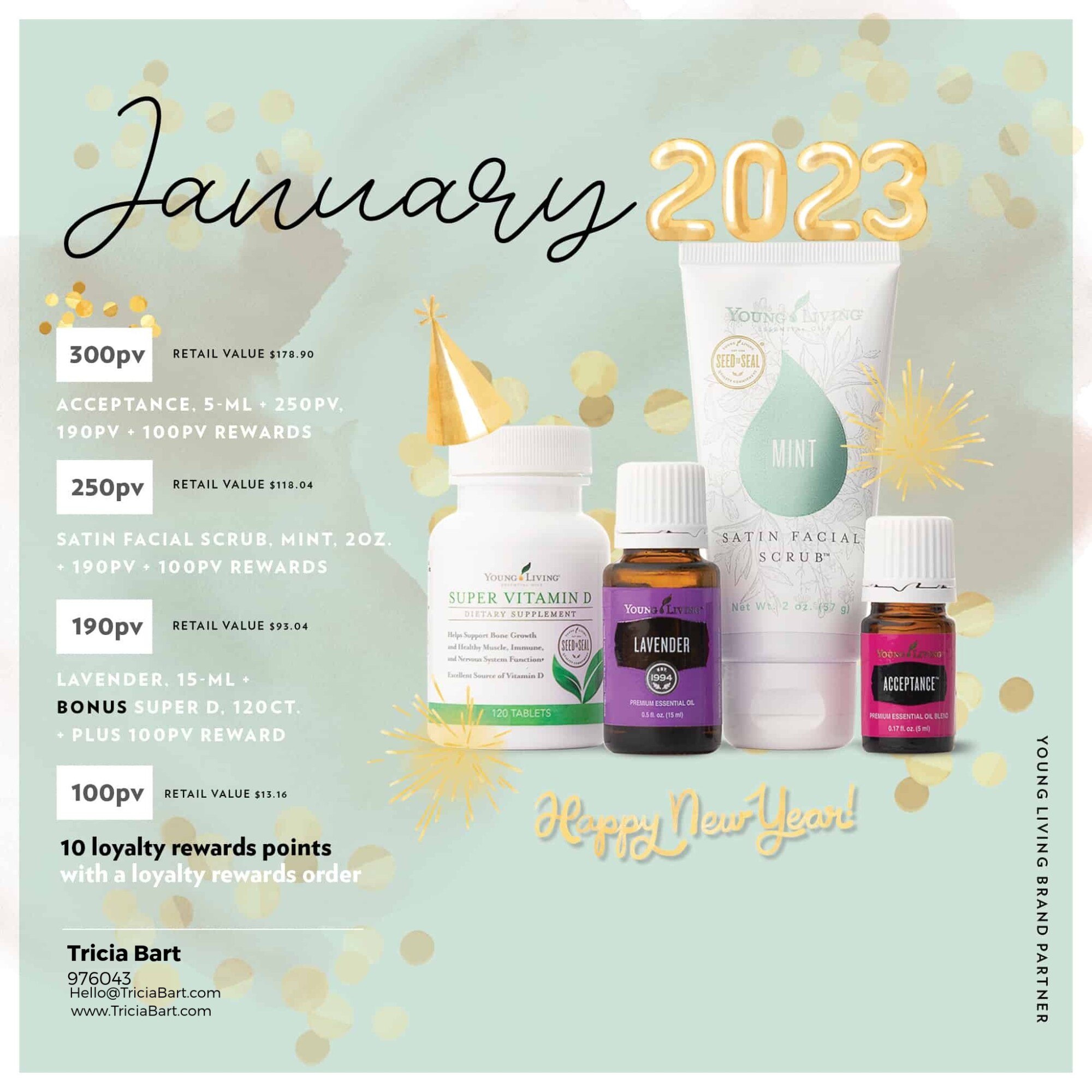 *Receive the Bonus Loyalty Exclusives when your order is placed through the monthly Loyalty program, which is the best way to save money and support your health. If you need more details on this, let me know!
DIFFUSER RECIPES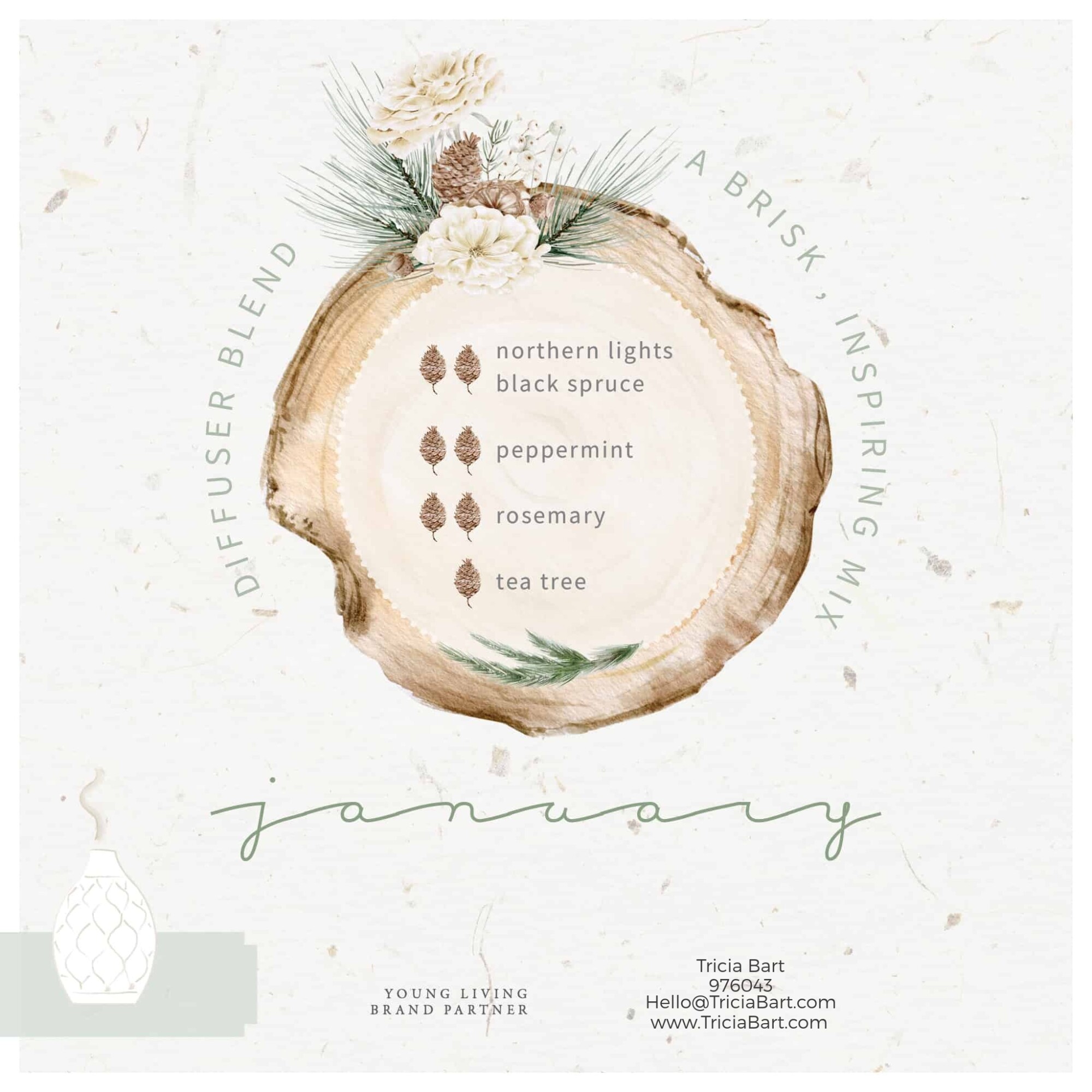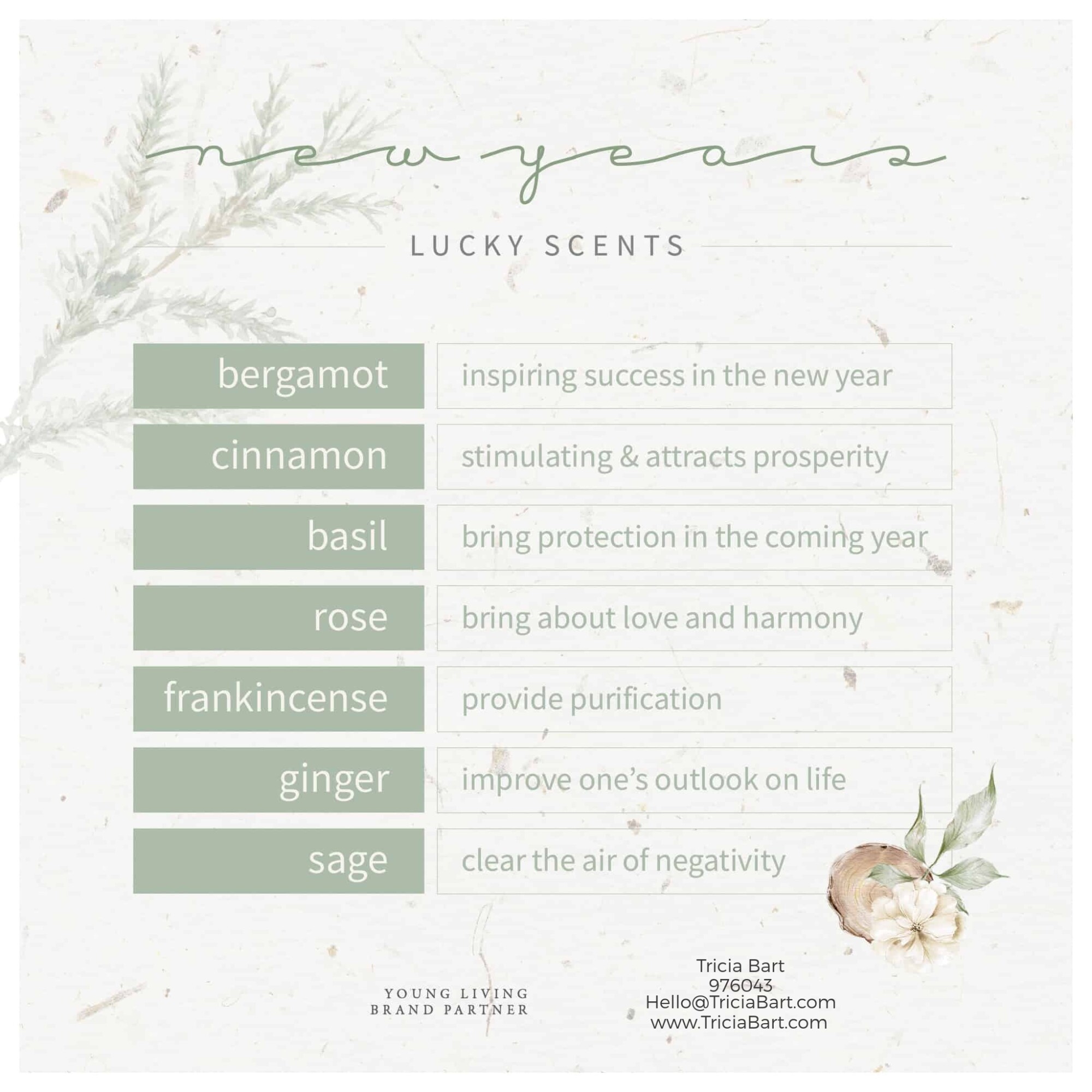 January Wellness Box Ideas
Young Living is more than just essential oils. It's a gateway to a lifestyle filled with wellness, purpose, and abundance. Start this new year off fresh with products to support your wellness from the inside out!
Simply log into your account, find the items you want, and click "Add to Loyalty Order." Add at least 50 PV to your loyalty order, and you'll earn points to spend on future one-time orders!
Even easier, here's a link you can use with your
January Wellness Box
items already selected. Add the ones you'd like, then check out. You'll be prompted for your account information or create one easily on the spot.
Here are some ideas for your January box…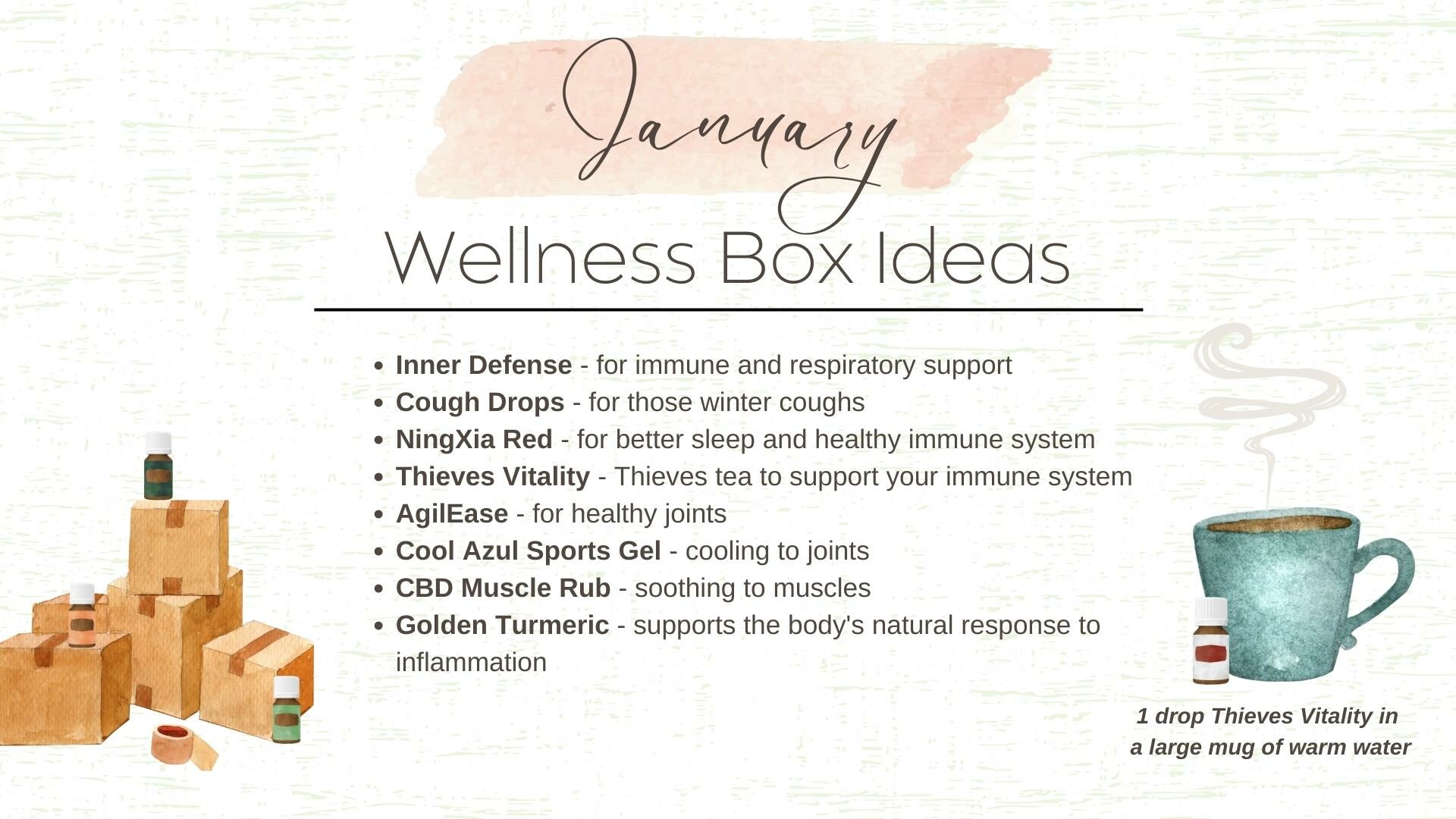 Young Living in the Kitchen
The holidays may be coming to an end but the fun doesn't have to stop there! Keep things festive in the kitchen with your Vitality oils. Try adding a drop or two of your favorites to some hot chocolate on those chilly nights. Like this…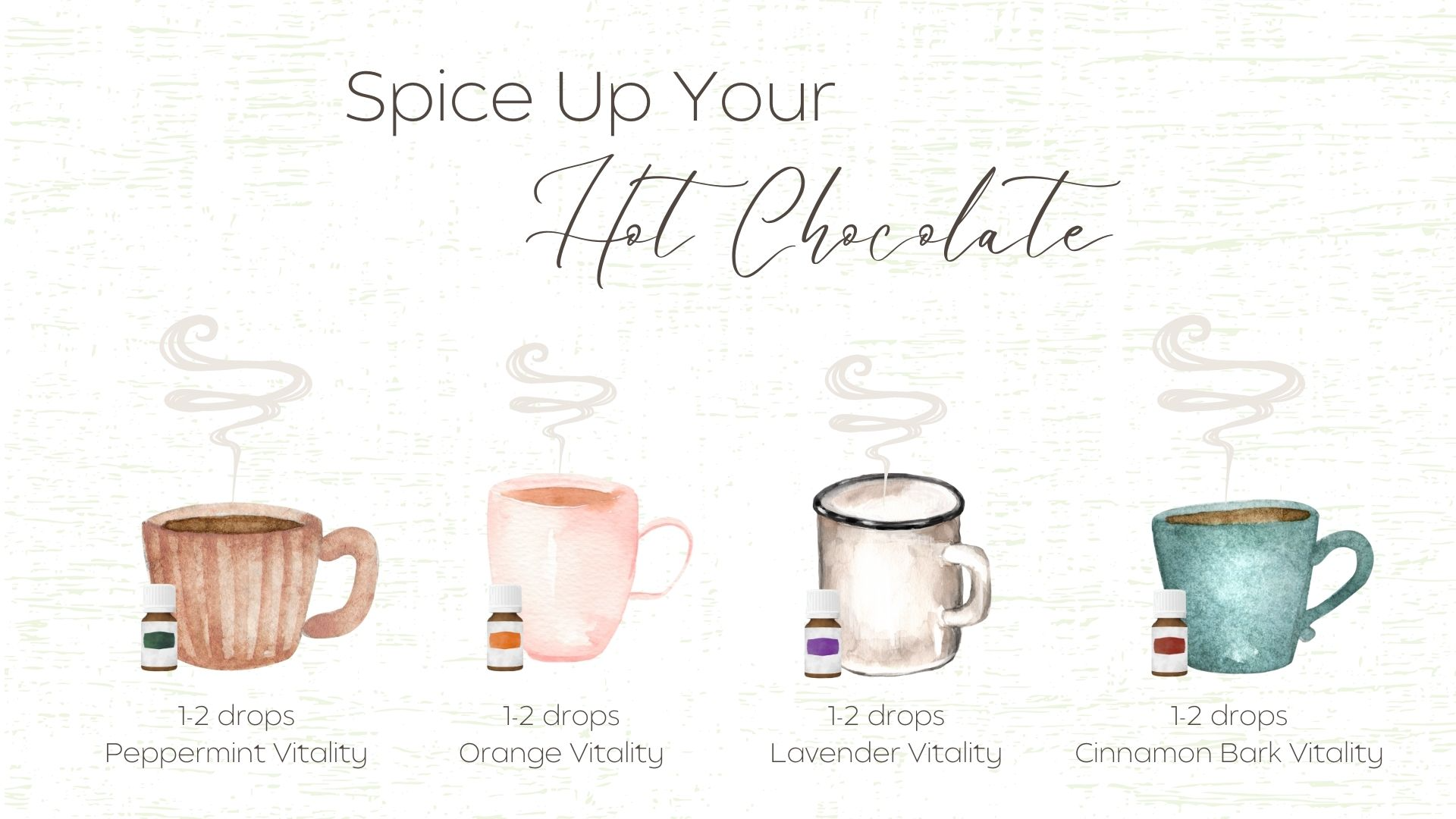 What are these oils good for?
Peppermint Vitality - promotes healthy bowel function, supports gastrointestinal system comfort, and adds a fresh, minty flavor to food and beverages.
Orange Vitality - provides digestive and immune support when taken as a dietary supplement. It can also be added to foods and beverages to impart a sweet citrus flavor to your favorite dishes.
Lavender Vitality - contains antioxidants and may provide immune support when taken as a dietary supplement. It can also be added to foods and beverages giving a delicate, floral flavor that combines well with citrus and herbs.
Cinnamon Bark Vitality - contains antioxidants and may provide immune and general wellness support. In addition, it can be used to add a familiar, warm and spicy flavor to your favorite foods and beverages.
Product Spotlight
Longevity softgels have been a favorite among so many since its original release in 2002 for good reason!
Longevity softgels are a daily supplement that use a blend of Frankincense, Thyme, Clove, and Orange essential oils to help prevent oxidative stress from free radicals, maintain cell integrity, and support immune function.
Previously, Longevity softgels went through a phase of using a clear liquid capsule that would display the essential oils inside, but this presented complications with sourcing and stability. In the reformulated version, the softgel was updated to a bovine pectin gelatin. Additionally, new advancements in softgel technology now provide the benefits of targeted-release supplementation without the use of enteric coating.
While the softgel has been improved, the original Longevity essential oil blend formulation has stayed the same. This combination of Thyme, Orange, Clove, and Frankincense essential oils is an incredible way to support overall health! This supplement may help protect DHA levels, maintain cell integrity, and support immune function.