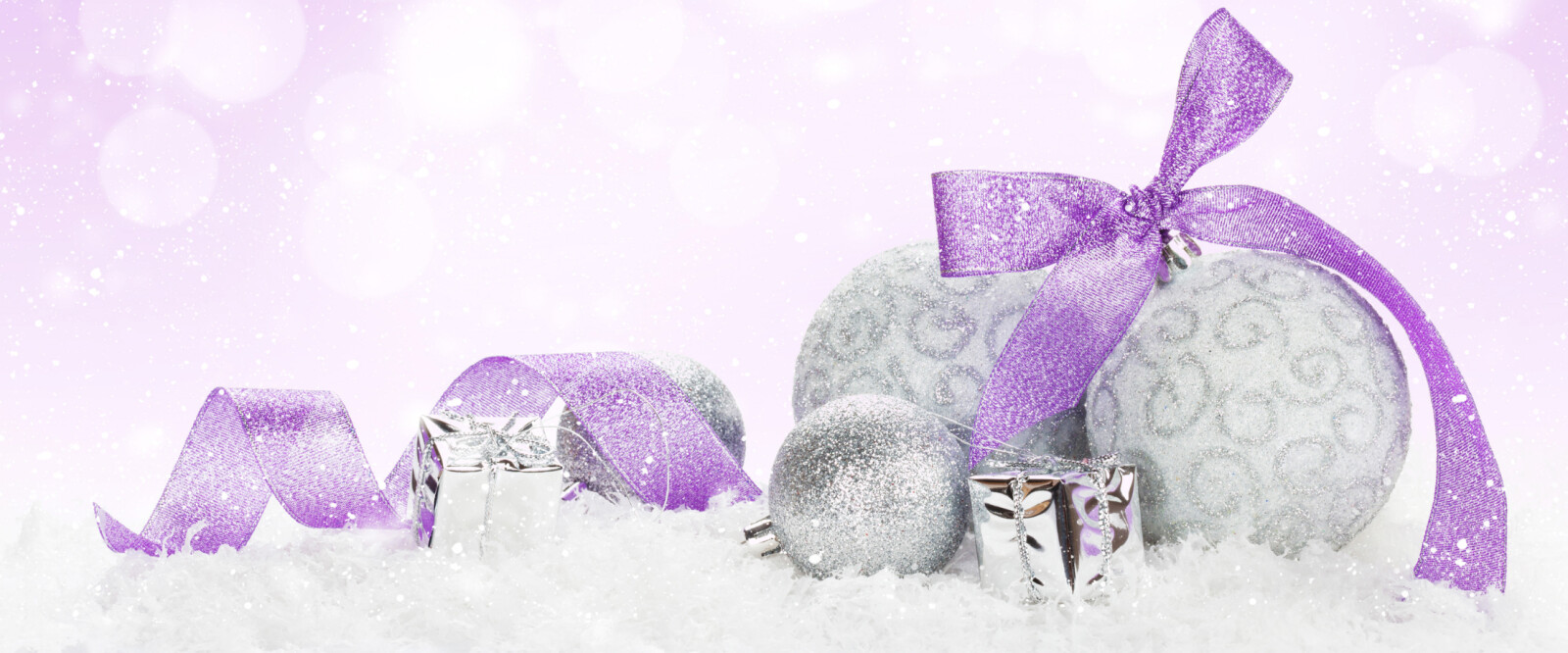 It's the most wonderful time of the year!
It's also a time of year that can bring a lot of stress if we let it. I remember years of feeling like I needed to buy "a little something" for so many people on our holiday giving list. Running from store to store, not really knowing what I was looking for, hoping that inspiration would strike, and praying that I'd be able to walk away with something left in my bank account. I'd be exhausted, less than thrilled about the purchases, and facing credit card bills come January.
A few years ago, I made a shift, a decision to simplify my holidays, give gifts that I love and make myself, and that are easy on the budget. And because I have made it a personal mission to help others uncomplicate their lives, too, I'm going to share to my top five tips for stress-free holiday gifting.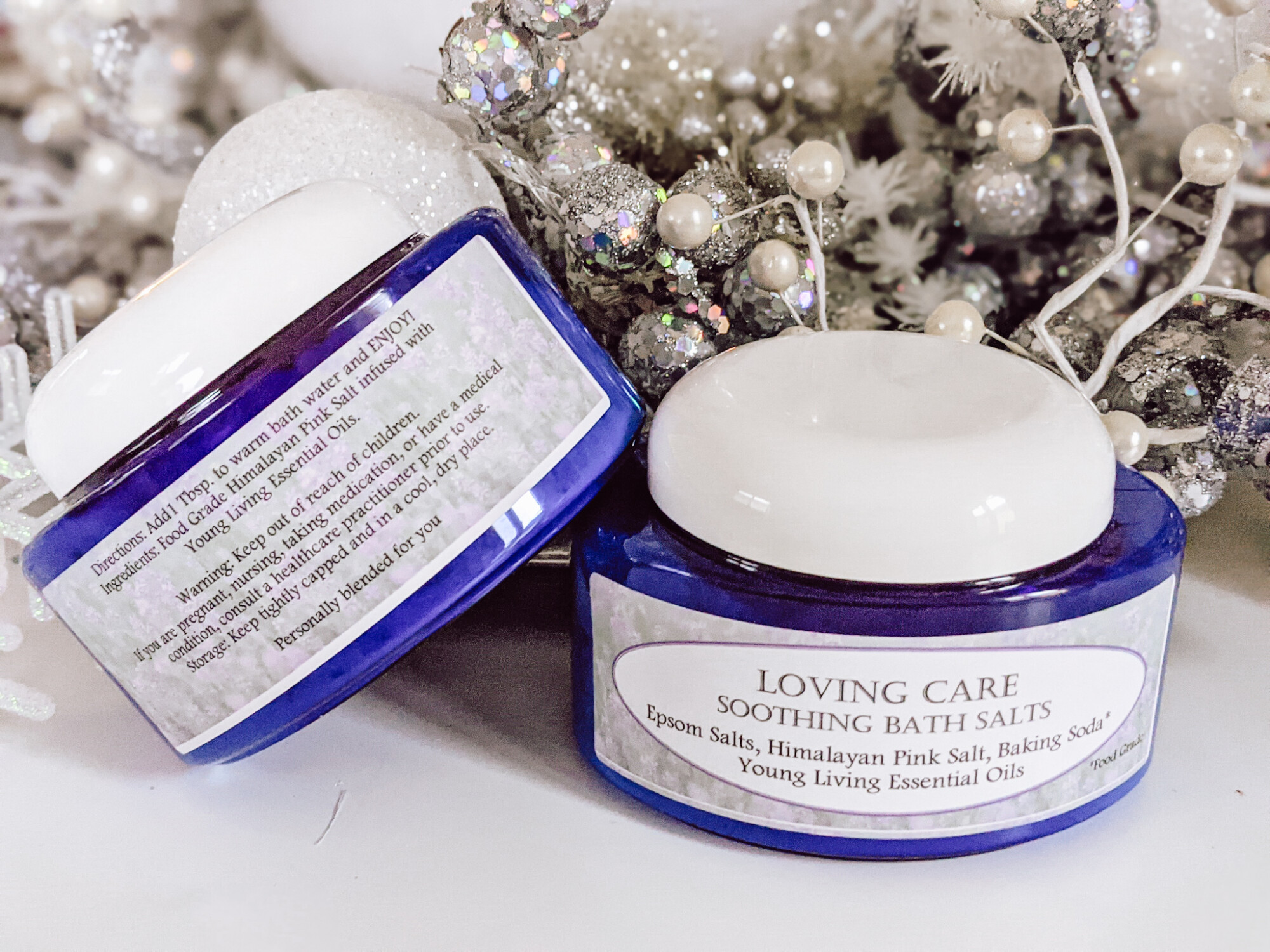 1. 🎅 Do it like Santa: Make a List and Check it Twice
Not to make this feel like work (although if you're reading this, your holidays probably already remind you of the worst boss you ever had,) jotting down a few ideas is going simplify things soooo much! Write down who you'd like to gift a little something this year. Do you need to mail anything and by when? When do you have time in your schedule to make a batch of goodies and get them packaged so they can be in the mail on time? (Leave a comment below to subscribe to my Blog, and I'll send you my
Easy Holiday DIY Recipes
booklet which includes a page just for gift planning to help you feel organized.)
2. Keep it Simple
I love to give gifts of food or gifts that make the recipient feel pampered. I also am not a serious crafter or more than a passable cook, sooooo, I need easy ideas, with limited ingredients, and limited skills required. I also limit the number of items I'm gifting. Everyone on my "little something" list receives the same 2-3 gifts.
My favorite go to's are bath salts, peppermint bark, and a sweet nut mix. They are all quick and easy to make and will be enjoyed by just about everyone I can think of. I also love than I control the ingredients and can keep them in line with my idea of wellness. If some folks have been on your giving list for several years, they'll look forward to your peppermint bark each year! Or you can easily swap in different goodies that you rotate through every few years.
You already have your list of recipients, do a quick calc to determine how many batches of each item you'll need. Make one shopping list and get it done. (ooh, I have a whole recipe book full of ideas, and umm, yes, it has a planner page for your shopping list and info on where I purchase my supplies.)
Tell us in the comments what are you favorite "go to" DIY gifts.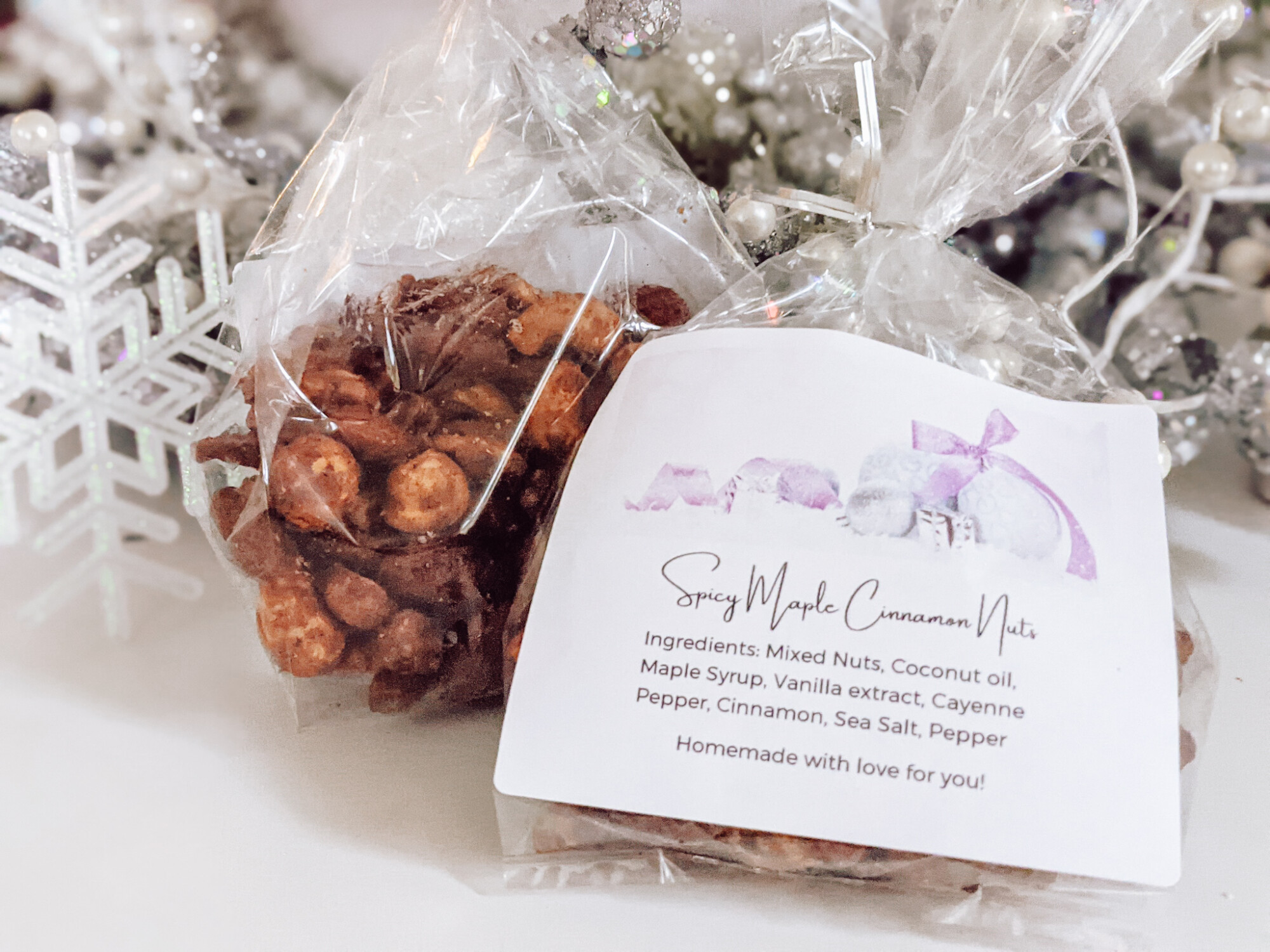 3. Batch your time
Schedule time for creating your gifts. The first time through, you may not know how much will be involved with each project. Set aside a block and work on one item at a time. So for instance, if you have 12 gifts to make and the peppermint bark recipe makes 4 gifts, set aside the time to make all three batches in one block of time. OR if you're making more than one gift item, you may find it easier to set aside one block of time to get let's say 4 sets of gifts made, packaged, and out the door.
4. That's a wrap
I love planning how I'll wrap my gifts—the presentation to me is almost as important as the gift, but remember, limited Martha skills here. There's usually not even a glue gun involved.
Start with a color scheme, for instance mine is purple, silver, and bright blue this year. I'm using kraft paper bags. The bags are decorated using a festive holiday rubber stamp with a beautiful royal blue ink. I found small Christmas tree balls and jingle bells in my colors. I'm using silver curling ribbon to string a plain tag, and a selection of different colored balls and jingle bells. Tie all of this onto one of the paper handles and you're good. So many fun ideas for this.
When it comes to packaging food items, use bags or boxes intended for food. I love using shipping labels to decorate the bags/boxes. Avery.com has templates for all of their labels making it super easy to create and save something beautiful and personalized. It's helpful to include ingredients for those with health challenges.
Make the wrapping a family event if possible. The kids and honey will love being part of the process. Make some hot cocoa, put on some holiday music, and let others help you!
5. Use on-line services for postage ✉
There are several options for on-line postage services. I use PayPal. Purchasing an inexpensive postal scale is beyond worth the investment compared to waiting in line at the post office during the holidays. You can print labels on plain paper and use packaging tape to affix them to your box. You can arrange for a pick-up or simply drop off at the post office with limited wait. Sooo easy and stress free.
If you've enjoyed these tips, leave a comment below with what you found most helpful, leave the box checked to subscribe to my blog and I'll send you my Easy Holiday DIY Recipes booklet full of easy gifts that will be appreciated, more tips, and some great printable planning pages I designed and use myself.